A Tale Dark and Grimm, by Adam Gidwitz
13 Oct 2011 ★ ★ ★ ★ ★
Buy the book
All Hallow's Read!
Give a book for Halloween!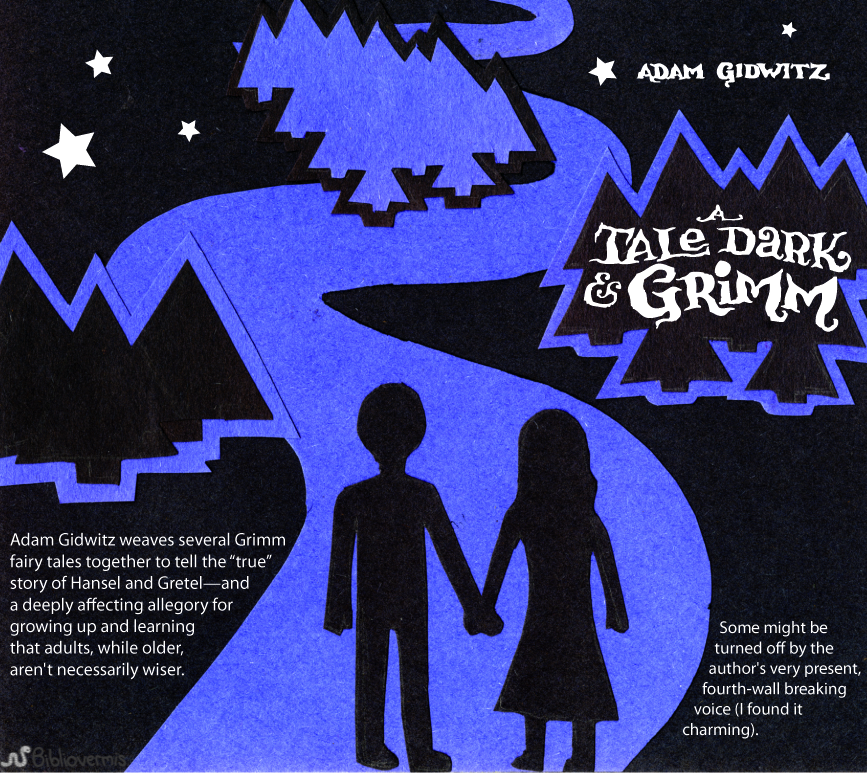 Spooky elements: This book is very gory, just like the fairy tales it's based on. The author inserts little warnings whenever anything gory or scary is about to happen, so there aren't any jump-out-of-your-seat scares, but the book is frightening and unsettling in the highly effective, primeval way of fairy tales.
Good for: This book is ostensibly written for the middle school crowd, but I thought it was excellent on a number of more advanced levels.
Read my review of In a Glass Grimmly