The Hunger Games, by Suzanne Collins
17 Sep 2010 ★ ★ ★ ★ ☆
Buy the book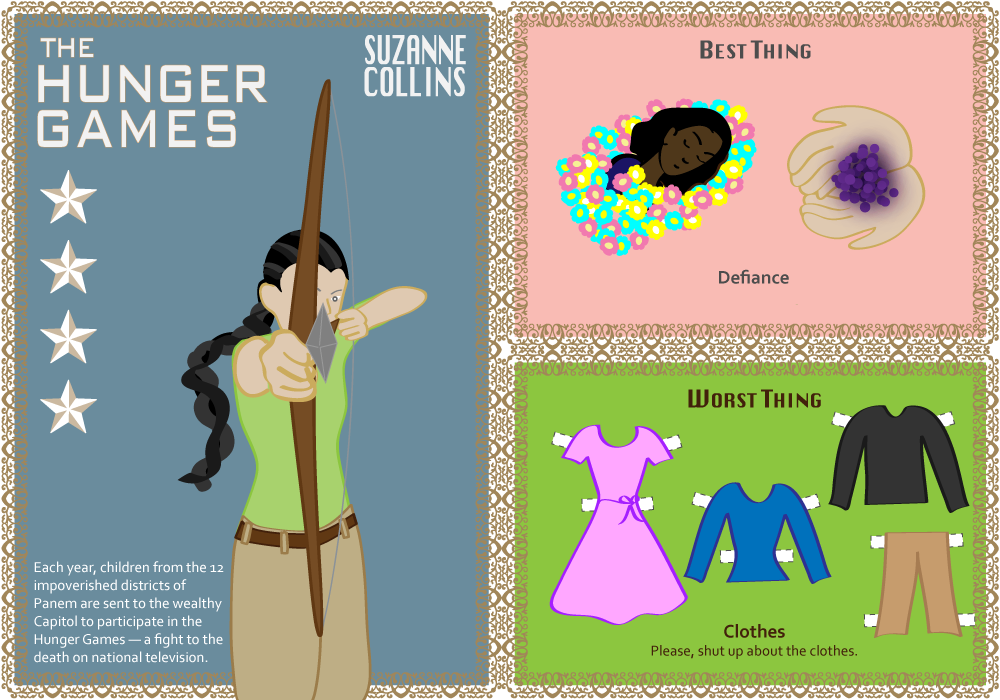 I think I know what the author is trying to do with the clothes thing—the main character, Katniss, is sixteen, very poor, and doesn't often have nice things, so she notices the clothes. But seriously, this girl is in a contest that involves killing other children. Except for a couple of notable outfits, I just do not care.
I'm going to be extra-vague with the Hunger Games reviews, because they are awesome and you should definitely read them, so I don't want to spoil you. I was a little wary of these books because of all the hype they're getting right now, but it turns out they deserve it.
Read my review of Catching Fire, part two of The Hunger Games Trilogy.
Read my review of Mockingjay, part three of The Hunger Games Trilogy.