The Absolutely True Diary of a Part-Time Indian, by Sherman Alexie
26 Sep 2011 ★ ★ ★ ★☆ ☆
Buy the book
Banned Books Week!
Support the Freedom to Read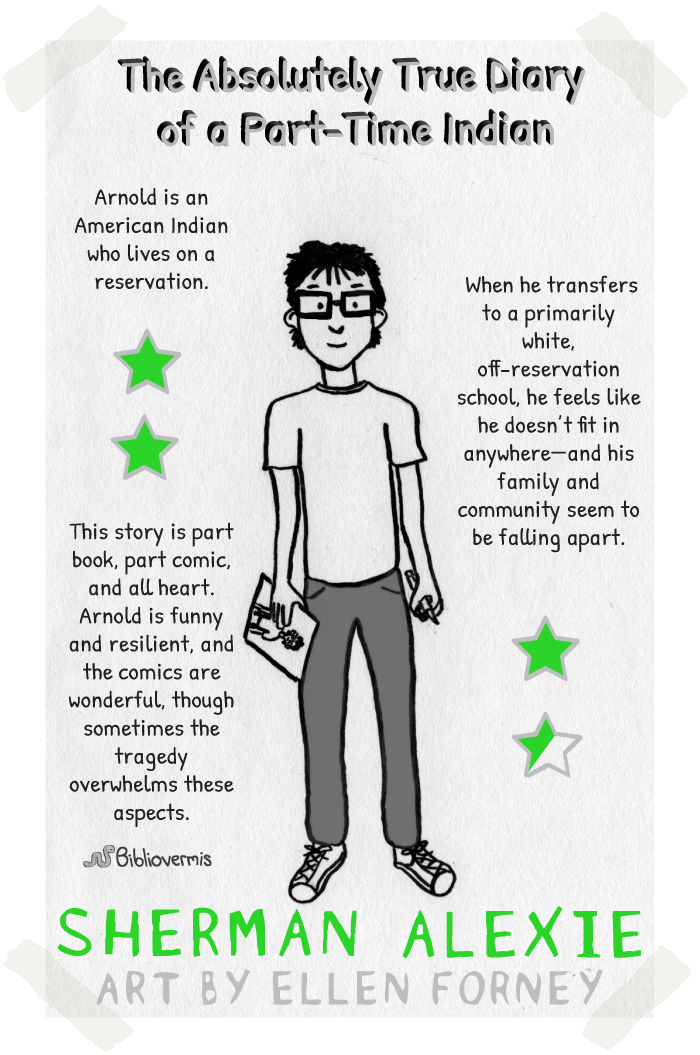 Challenged for: "offensive language, racism, religious viewpoint, sex education, sexually explicit, violence, unsuited to age group."
I am never going to agree with reducing access to books, so I doubt you would find it worthwhile for me to nitpick each reason given for doing so. But I will say, it seems very backward to me that a book is challenged for "racism" not for promoting racism, but for depicting it being perpetrated against a character. Are we just supposed to pretend it doesn't exist?!
Good for: Many people have found this book extremely compelling. It has a good story about overcoming prejudice and hardship and finding a place to belong, and the fact that it is told in both prose and comics makes it a good pick for reluctant readers. But Alexie's other young adult novel, Flight, was more to my particular taste.