Nickel and Dimed, by Barbara Ehrenreich
30 Sep 2011 ★ ★ ☆ ☆ ☆
Buy the book
Banned Books Week!
Support the Freedom to Read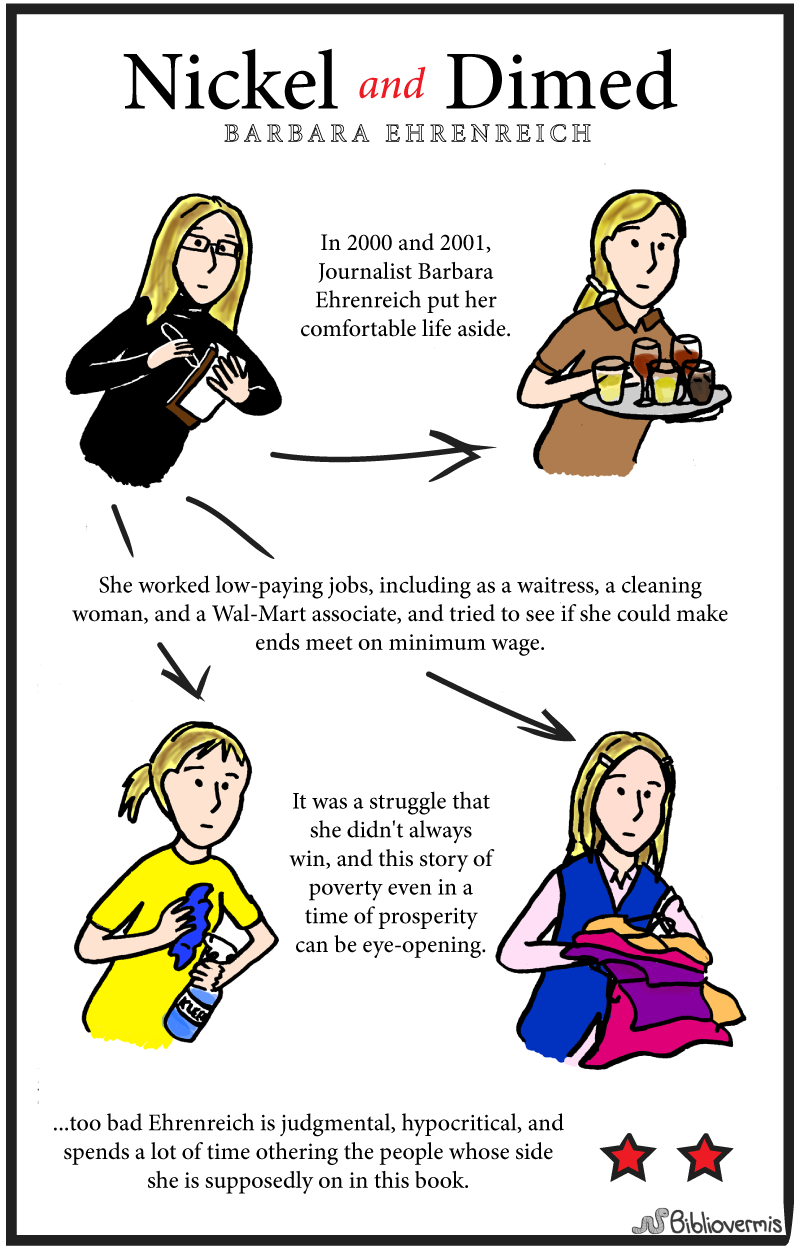 Challenged for: "drugs, inaccurate, offensive language, political viewpoint, religious viewpoint"
"Oh no, reading this will expose people to viewpoints different from my own!"
Good for: People who have never worked a cruddy job, nor known anyone who has, because behind how annoying Ehrenreich is there is an important message. But if you've ever worked for minimum wage, none of this will come as a surprise, so you can skip it! In fact, everyone skip this book and just read her 2011 10-year-anniversary afterward instead.