Snuff, by Terry Pratchett
14 Dec 2011
Buy the book
Snuff is part of a very long ongoing series—too long to review each individual book. So today's illustrated review comes bundled with an illustrated primer!
which brings us to...
Snuff
★ ★ ★ ★☆ ☆
Buy the book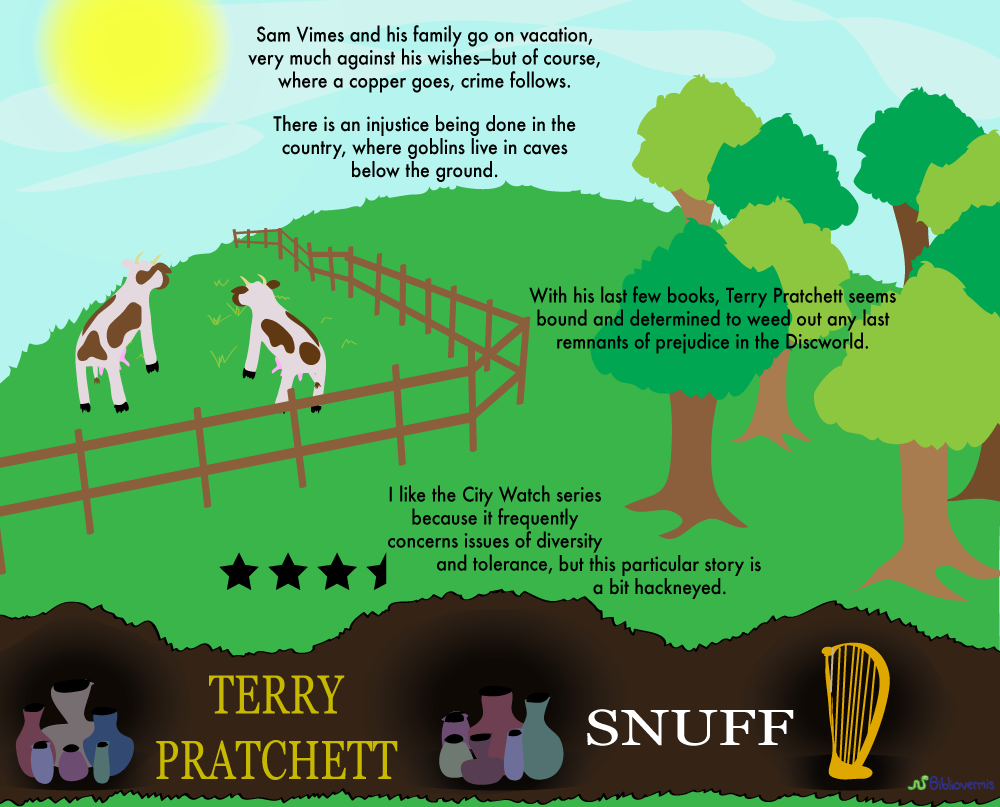 Good for: The Discworld books are fantasy books, but really they use fantasy elements as a way to satirize things in real life. Plus they're really funny. If that sounds interesting to you, I bet you'll enjoy Discworld. If you like all that and detective stories, you'll enjoy the City Watch books. And, fans of the Discworld series and the City Watch books will enjoy Snuff.