The Gates, by John Connolly
31 Oct 2010 ★ ★ ★ ★ ☆
Buy the book
All Hallow's Read!
Give a book for Halloween!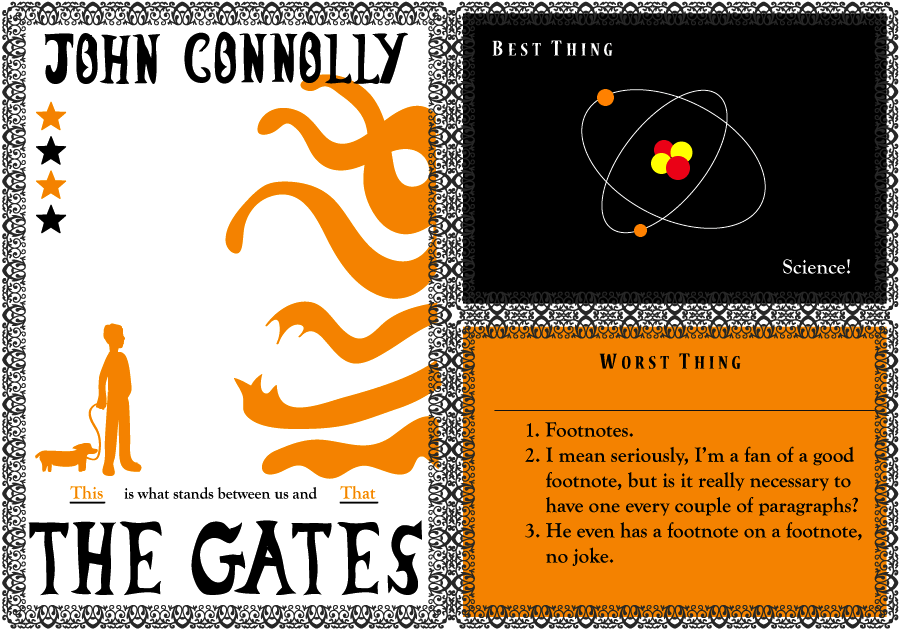 Spooky elements: Halloween, trick-or-treating, demons, monsters, living dead (but it was much more funny than scary).
Good for: older kids and up, especially anyone who likes Terry Pratchett, and especially people who like Good Omens (unless you think it's so similar that it's derivative).
Read my review of The Infernals, the sequel to The Gates.