Horns, by Joe Hill
26 Oct 2011 ★ ★ ★ ★ ★
Buy the book
All Hallow's Read!
Give a book for Halloween!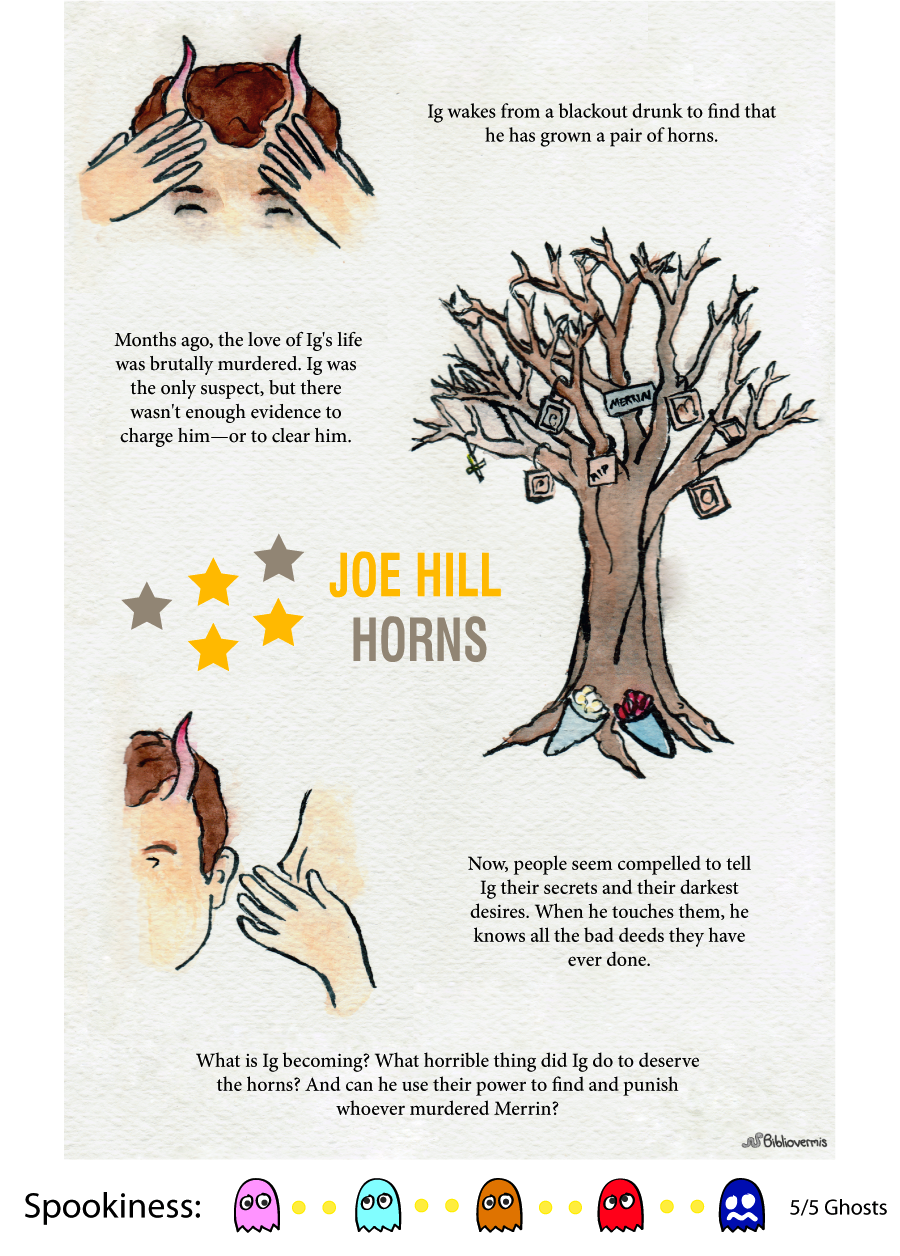 Spooky elements: Diabolical powers that are probably from the devil, the horrible deeds people are capable of, the awful things that everyone you love may secretly be thinking about you.
Good for: Adults! This book is extremely disturbing. And very, very good.