Anya's Ghost, by Vera Brosgol
21 Oct 2011 ★ ★ ★ ★ ☆
Buy the book
All Hallow's Read!
Give a book for Halloween!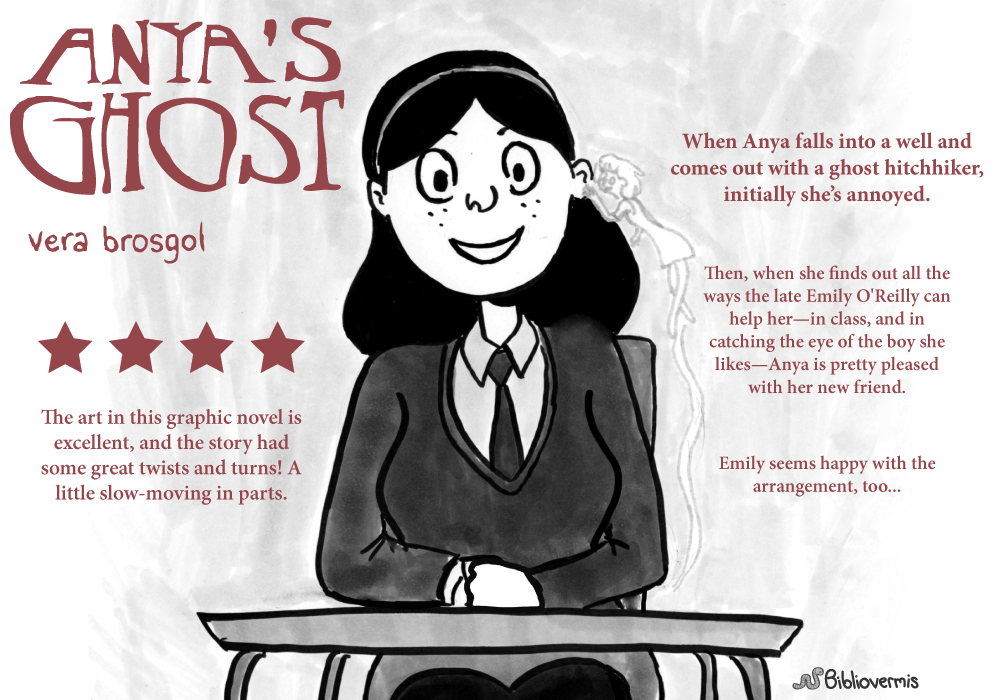 Spooky elements: Ghosts! I do not want to spoil this for you so that is all I am saying.
Good for: This is a great graphic novel for young adults. It has a lot of depth and the characters are really well crafted. I don't think it would be inappropriate for younger kids, but they might find the focus on high-school interpersonal relationships a bit boring.