The Midnight Palace, by Carlos Ruiz Zafón
24 Oct 2011 ★ ★☆ ☆ ☆ ☆
Buy the book
All Hallow's Read!
Give a book for Halloween!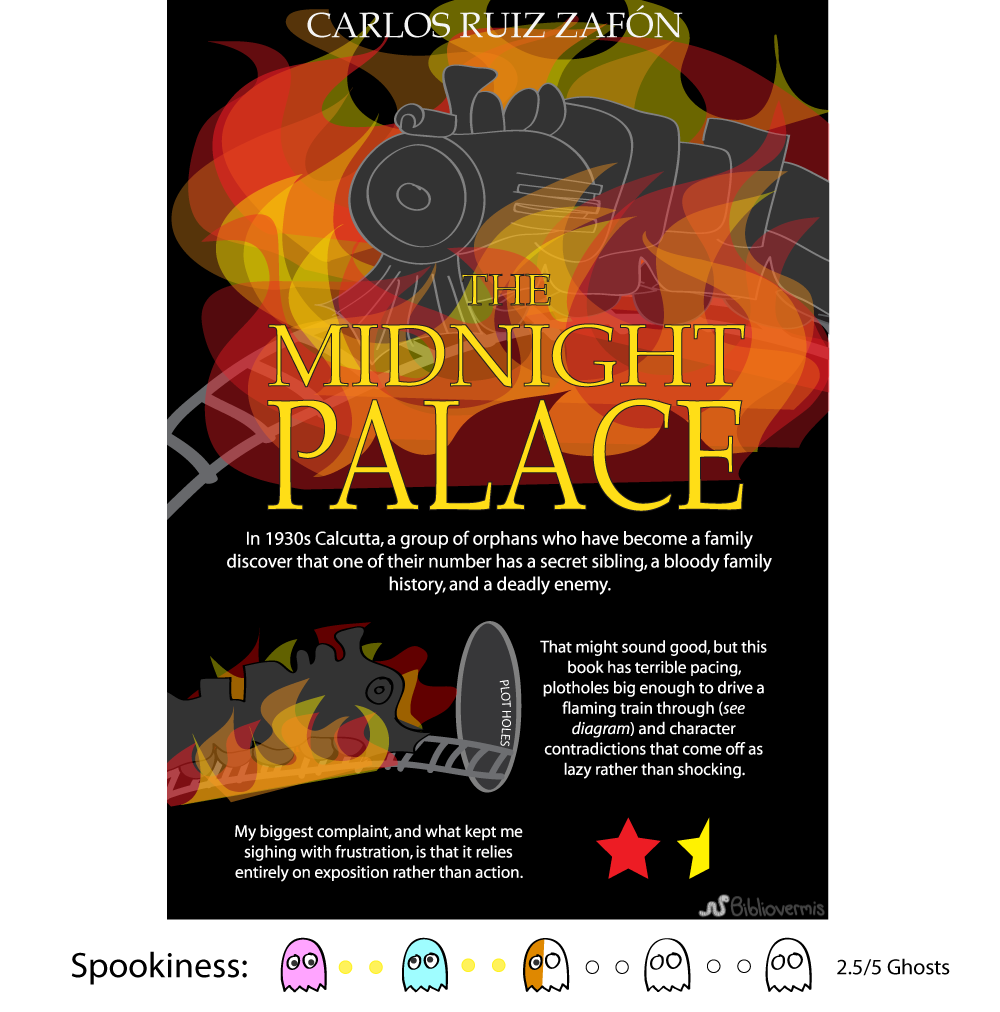 Spooky elements: There's a flame-throwing demon guy, but even he's not sinister enough to give weight to the poorly written plot.
Good for: Do yourself a favor and don't bother with this one. I could hardly believe it was by the same author who wrote the well-paced, totally spooky The Prince of Mist.