Gossip Girl, by Cecily Von Ziegesar
04 Oct 2012 ★ ★ ☆ ☆ ☆
Buy the book
Banned Books Week!
Support the Freedom to Read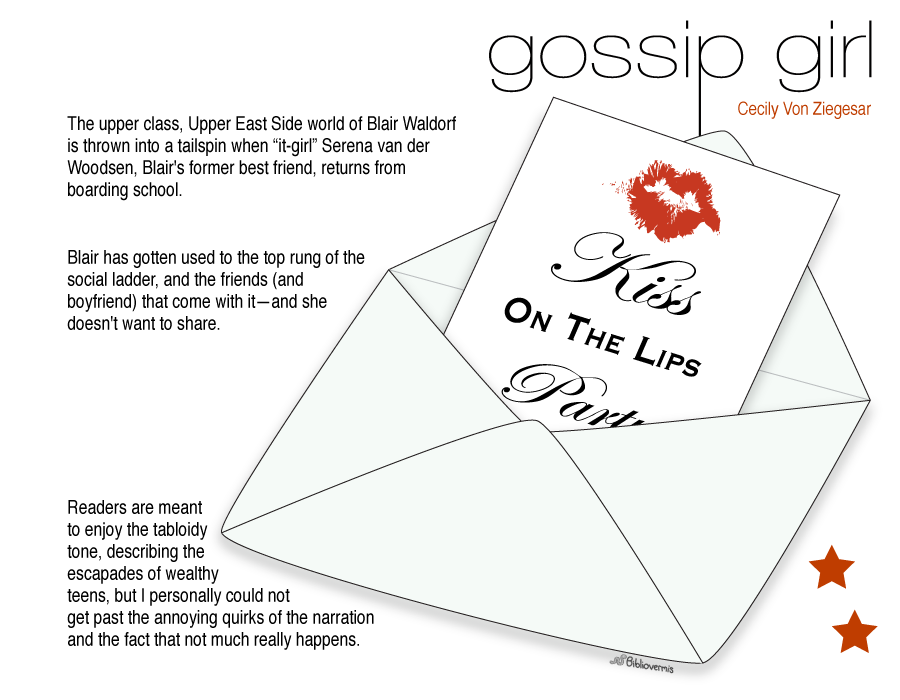 Challenged for: drugs; offensive language; sexually explicit
Oh no, our teens could find out some teens are irresponsible!
Good for: Obviously this is good for someone; it sold a bazillion copies and had a ton of sequels and a television show (still on the air). But I couldn't tell you who it's good for. I found most of the characters uninteresting and the narration unbearable. I can't imagine reading this book, and then deciding to read a sequel.