The Color of Earth Series, by Kim Dong Hwa
02 Oct 2012 ★ ★ ★☆ ☆ ☆
Buy the book
Banned Books Week!
Support the Freedom to Read
The Color of Earth, The Color of Water, and The Color of Heaven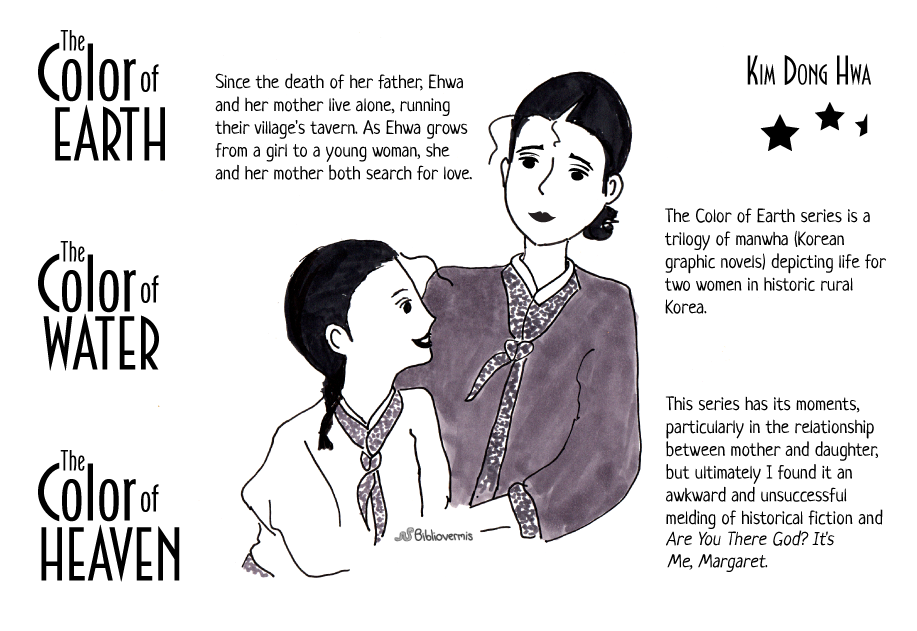 Challenged for: nudity; sex education; sexually explicit; unsuited to age group
That's right: a book can be challenged for being too educational.
Good for: I was frequently unsettled by the strange combination of biological facts about coming of age, what seemed like very incorrect information about the same topic, and the veneration of, to me, outdated cultural values very specific to a particular time and place. It seemed an odd choice to combine historical fiction with information and advice about the biological changes of growing up—but it's a choice that may work for other readers (just not me).