Splendors and Glooms, by Laura Amy Schlitz
22 Oct 2012 ★ ★ ★ ★ ☆
Buy the book
All Hallow's Read!
Give a book for Halloween!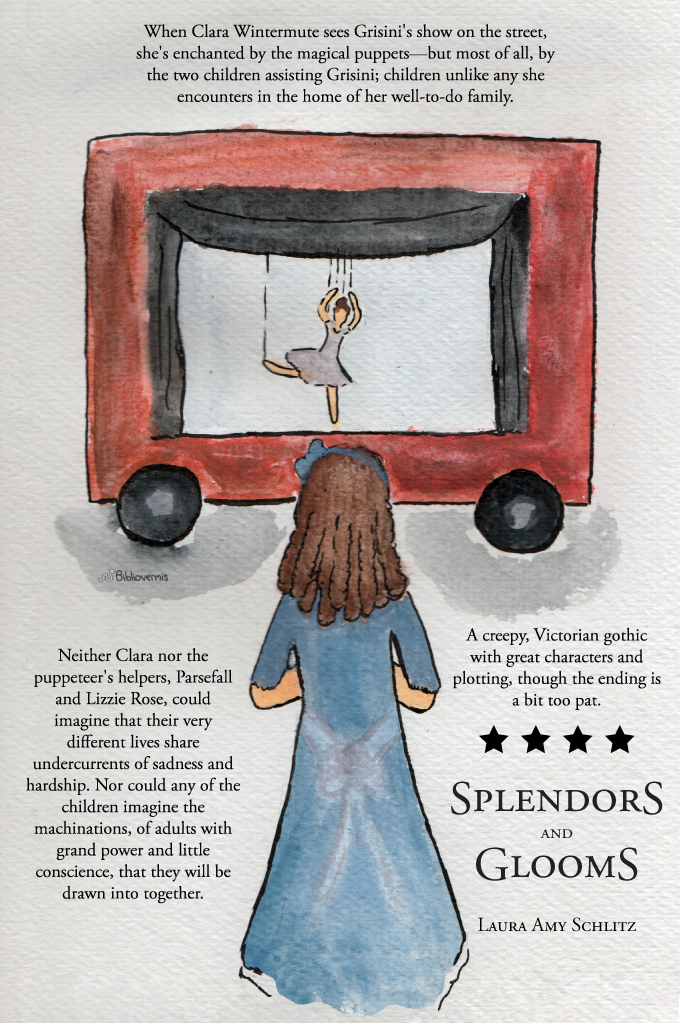 Spooky elements: Creepy atmosphere, dueling magic, deadly artifacts, plenty of villains (including one who is downright dastardly).
Good for: It's very similar in atmosphere and subject to The Night Circus. It can't seem to decide if it's a middle grade or young adult book, and I'd say it falls somewhere in between. The Night Circus for teens!